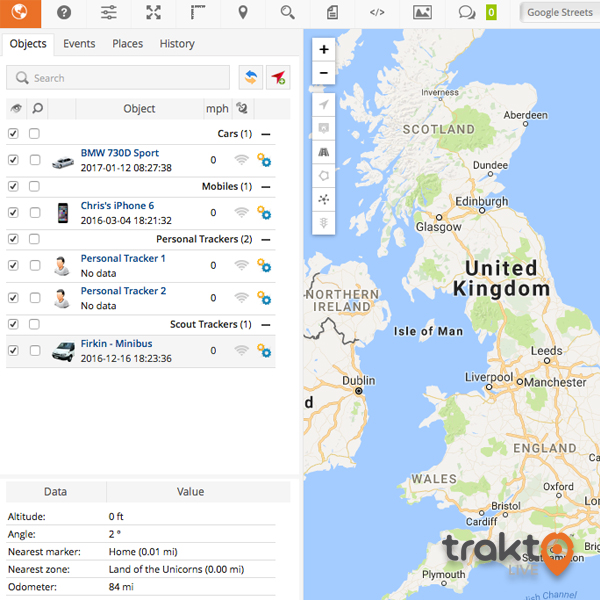 ---
Trakto™ Live
---
Trakto™ Live brings an industry-standard tracking system at an affordable price point. Mapping provided by Google Maps.
---
Add Multiple Units
---
Add multiple units to your account so you can track more than one unit at a time.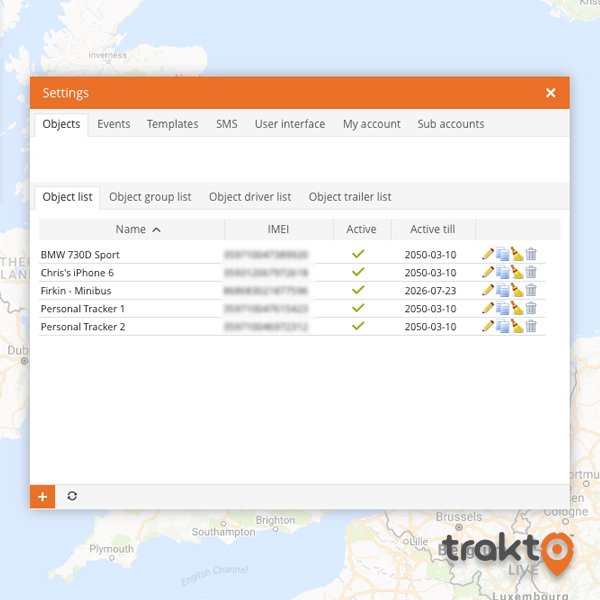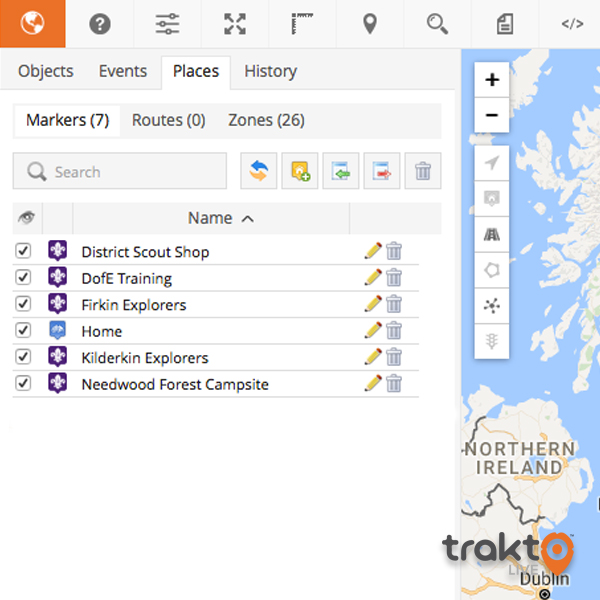 ---
Location Marker
---
Add various location markers to the map to pinpoint your specific locations.
---
Custom Alerts
---
You can add custom alerts to your account to happen on a variety of different events, e.g. In/Out Zone or Overspeed.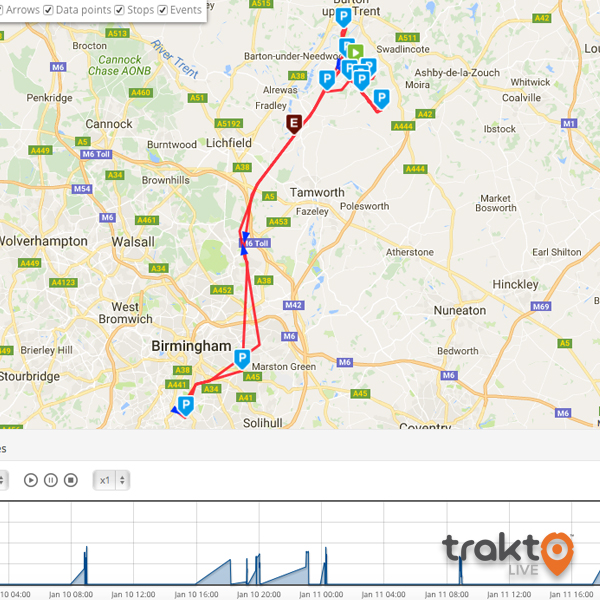 ---
History
---
Replay the history of where your unit has been for up to 30 days.